Workshop on Women Harassment Act and Women Empowerment
08th Feb 2023 & Human Library Hyderabad Sindh Pakistan.
Workshop Organizers:
Institute of International Peace Leaders and Helping Mind (Human Library)
Chief Organizers:
Shaikh Salman Hussain (Provincial Director Sindh IIPL)
Number of Attendees:
40 attendees (Advocates, Social Activist, NGOs, Educationist, Students & Civil Society)
Overview
Institute of International Peace Leaders Sindh Province team & Helping Mind organized One Day Workshop at Human Library Hyderabad Sindh Pakistan on dated 8th Feb 2023. The Workshop Topic was "Women Harassment at Public Place".
Mr. Shaikh Salman Hussain Provincial Director IIPL Sindh & Mr. Attaullah Chaudhary Clinical Psychologist was Workshop Chief Organizers and Awareness Session Committee includes Muhammad Saeed Qaimkhani Country Director Pakistan, Shaikh Salman Hussain Province Director, Ahsan Mehmood Founder & CEO Helping Mind & Attaullah Chaudhary.
The combined expert short presentations by specialists, with structured discussion sessions on the challenges and opportunities on Topic Women Harassment at Public Place. The reason why this session is so important for females because they are facing harassment such as streets, parks, offices and public transport in the world show that it is a widespread phenomenon and a large number of women have experienced some kind of harassment in public places.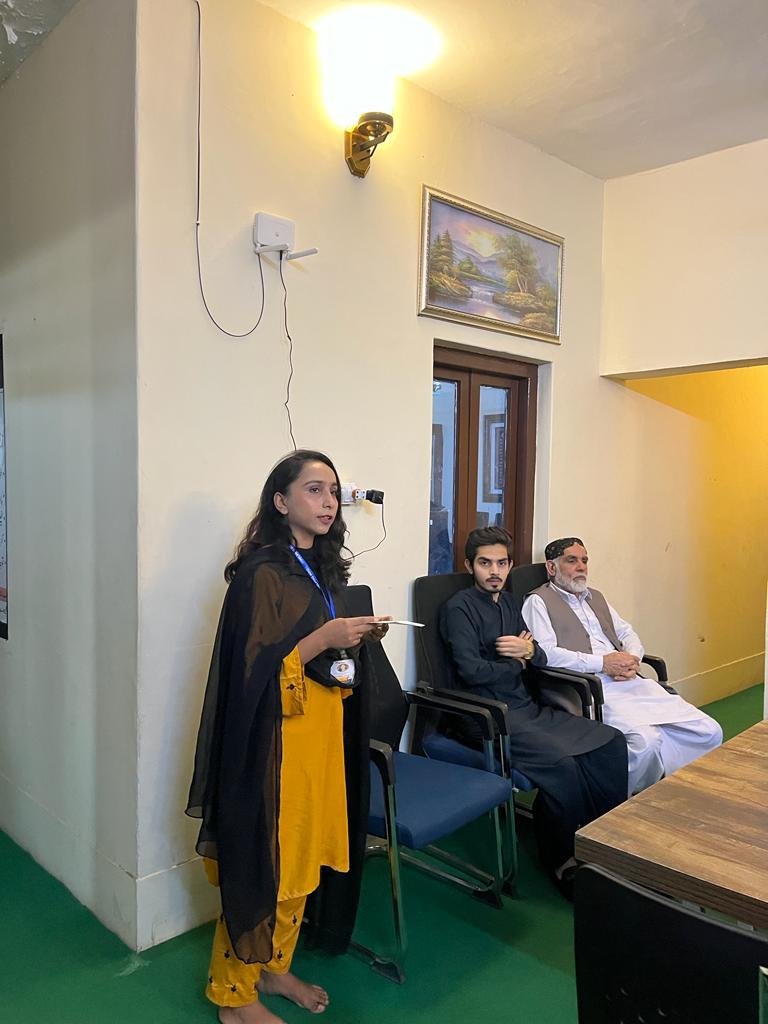 The Objective of this Awareness Session was:
The objective of this awareness session is to define and describe the phenomenon of street harassment, as well as phenomenology and consequences of harassment. how we respond to the situation makes a significant difference in outcome.
Make team of women wing to plan and arrange Awareness Sessions for females in different colleges, schools, shopping malls & workplaces.
Provide a review of the existing research on the prevalence of street harassment in Pakistan and other countries.
Awareness Session Format
One day awareness workshop session comprised, with 2 Keynote speakers, each speaker was given 30 minutes to address, followed by 15 minutes for questions. The session was structured to foster discussion between participants around the core themes. This was achieved by hosting small group debates, and full group discussions on pre-prepared questions following each session. The session also allotted 15 minutes for afternoon Hi-Tea to allow participants to continue their discussions after session at the end of day for a group reflection on the day's discussions.
Awareness Session Theme
Sustainable Development Goals (4 Quality Education & 5 Gender Equality).
on related to core themes with a particular focus on the Quality Education & Gender Equality and What challenges Pakistan Country is facing. Central themes and questions of each session included:
How to create awareness in female population & our society and what creative measures are required to avoid such incident in future.
What IIPL help? Looking to the future, what will be core areas & priorities?
How can IIPL engage with the Government Sector & other multilateral organizations.
Registrations
Registration for the session was open to students, academics, NGOs and General Public. However, the nature of the Session meant that it was suitable for female students and professional women, Invitations were sent directly to contacts in relevant fields, who were also asked to promote the event to other potentially interested parties within their organization. In total, 50 peoples registered for the session.
Host
Mr. Attaullah (Managing Director) & Mr. Shaikh Salman Hussain (Provincial Director IIPL) Hosted Session.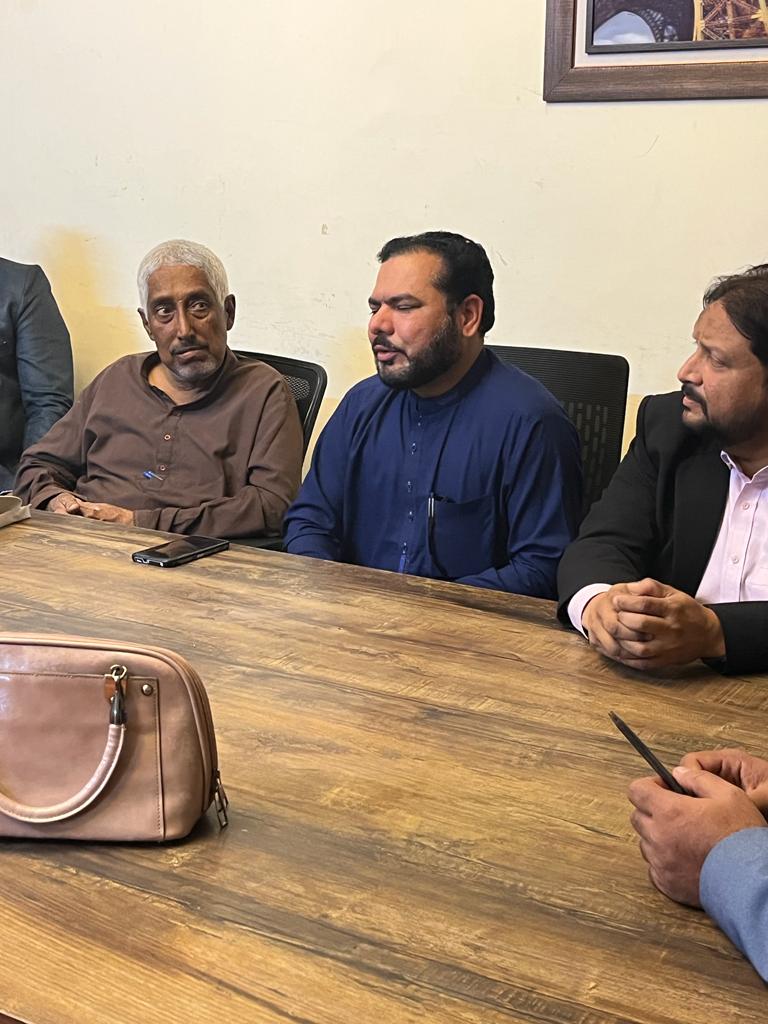 Keynote Speckers:
Atta Ur Rehman Chairman IIPL given Welcome Speech to all new induction of IIPL family, Present IIPL Vision / objective and activities during whole year. Pay Special thanks to Mr. Ahsen Mehmood (Founder & CEO) to arrange successful event, he also express Women and girls experience and fear different forms of sexual violence in public spaces, our aim to provide legal support to all victims therefore we are making a team of advocates with women wing who act on reported incident, in near future IIPL develop a Mobile APP for women harassment.
Advocate Asma Shabir (AHC) summarize data and provide research analysis on the incidence of street harassment, she explains basic terms connected to harassment like unwanted comments, gestures, or acts directed at someone in a public space without their consent, she elaborates legal sessions of harassment in the connection of street harassment to other forms of gender – based violence and discrimination of women and describe the individual and social consequences of street harassment. Street harassment is part of a continuum of violence against women with consequences on the individual woman's well-being and on the whole society that needs to be recognized as a social problem and a form of discrimination. Domestic and workplace violence is now widely recognized as a human rights violation & sexual harassment.  It happens on streets, in and around public transportation, schools, workplaces, and parks.
List of Participants of This session:
Saeed Qaimkhani Country Director IIPL.
Shaikh Salman Hussain Province Director IIPL
Syed Imran Ali Divisional Director IIPL
Bilal Naghar Ambassador IIPL
Daniyal Baloch Deputy Director IIPL
Waseem Ahmed Sharwani IIPL
Shahid Tanoli IIPL
Sajjad Hussain IIPL
Khurram Roofi Humanitarian Leader IIPL
Shabnum Rasheed Divisional Director IIPL Women Wing
Sabina Shah Deputy Divisional Director IIPL Women Wing
Jahan Ara IIPL
Hamida
Ahsan Mehmood (Founder and CEO Helping Mind)
Attaullah (Managing Director Helping Mind)
Nabeel Hyder (IT Coordinator)
Ms Mahnoor Sohail (Psychologist)
Ms Jaweria (Volunteer)
Majid Social Activist.
Osama Ansari Educationist.
Salman Abro Social Activist.
Solution:
IIPL women wing form a delegation who will visit schools, colleges, shopping mall and other workplaces to create awareness on women harassment. IIPL launch a mobile application for report the harassment cases. IIPL provide legal support to all harassment victims.